Carrollton, TX Dentist
Get to Know Marco Caballeros, DDS, FAGD
An advocate of compassionate dentistry, Dr. Caballeros believes in bridging the gap between patient and doctor. He is 100% committed to providing you and your family with the absolute best dental care journey possible. You and he are always on the same level, and you'll be treated with mutual respect and careful consideration throughout the appointment process. Along with his thoughtful demeanor, he also brings unique ability, knowledge, and hands-on experience to the Dallas-Fort Worth Metroplex! Keep reading below to learn more about him.
Why Did You Decide to Become a Dentist?
Dr. Caballeros' journey towards the dental field started in 2006 when his oldest daughter was born. That experience changed his life completely and convinced him that he wanted to do something more meaningful as a career! After talking with his wife about possible jobs, he admitted to her that he'd always thought about becoming a dentist but did know what it would take to accomplish that goal. She is the one who encouraged him to follow his dream, and his entire family played a key role in supporting his decision to join the dental field.
Today, Dr. Caballeros thanks God every day for giving him this opportunity to do what he loves. Better yet, everything has come full circle – his daughter now comes to the dental office and helps during the summer!
Where Did You Study Dentistry?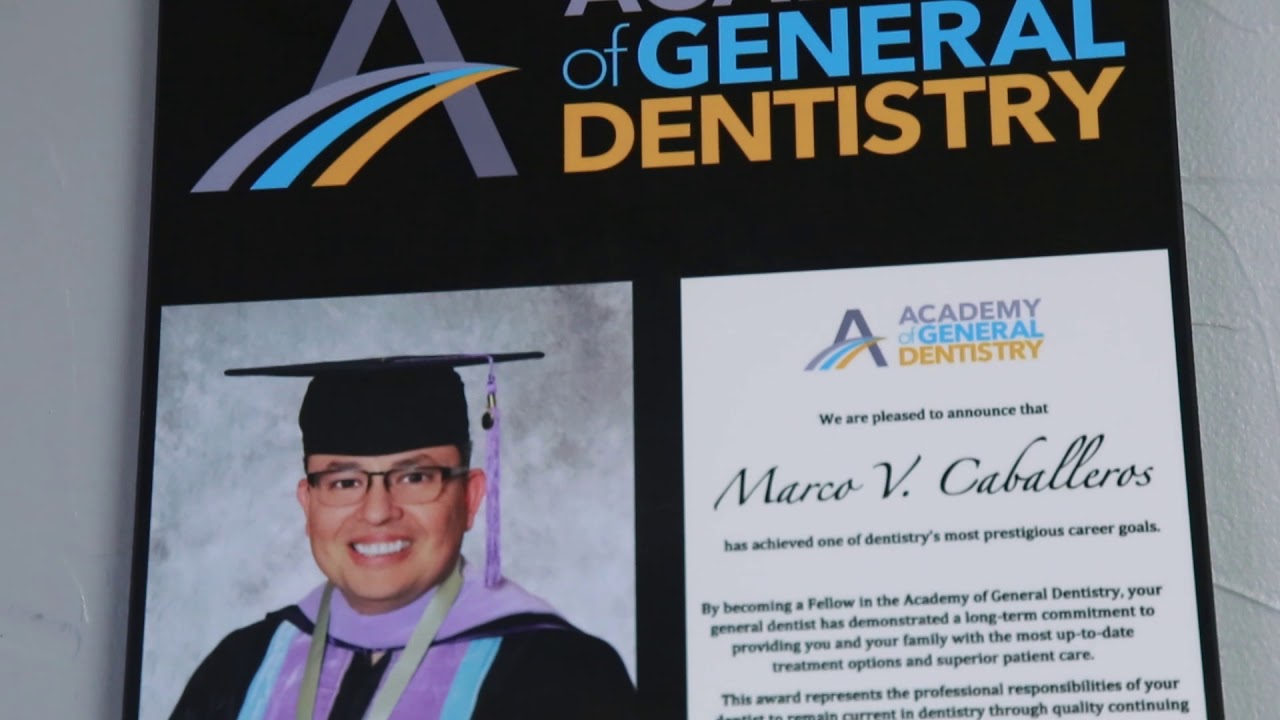 Dr. Caballeros earned his Doctor of Dental Surgery from Texas A&M Baylor College of Dentistry. From there, he chose to enter into Baylor's Advanced Education in General Dentistry post-doctoral program, where he significantly expanded his surgical, cosmetic, and sedation dentistry skills. He also learned plenty about caring for medically compromised patients of all ages, applying advanced techniques and knowledge to state-of-the-art implant treatment, and performing care that enhances facial esthetics.
Dr. Caballeros is also very proud to have completed his Fellowship with the Academy of General Dentistry! To earn this honor, he has completed a minimum of 500 approved continuing dental education credits and passed a comprehensive, 400 question examination. While attaining Fellowship was certainly a challenge, it allowed him to remain current with the newest developments in dentistry and also incorporate the latest research techniques into his daily care.
Learn more About What an FAGD Is
What Dental Organizations Are You A Member Of?
American Dental Association
Academy of General Dentistry
Hispanic Dental Association
North Texas Hispanic Dental Association
Dallas County Dental Society
Outside of the Dental Office, What Do You Like to Do?
Dr. Caballeros and his wife Celia have been married for nearly 15 years. They have two daughters together named Victoria and Sofia. Family time is his top priority when he isn't busy at work, which includes entertaining loved ones at home, going to movies and concerts with Victoria, and riding bicycles with Sofia. He also really enjoys traveling.
An interesting fact about Dr. Caballeros: Before his dental career, he actually attended high school and part of college at a military school in Guatemala, graduating with a military rank of Second Lieutenant. This includes 18 months of survival training in the mountains of Guatemala!